Experience the beauty of Kent's Garden of England as you take a hike around Tunbridge Wells. Glide through lakes surrounded by lush nature and rewarding bluebell seas, or explore nearby Bewl Water.
After your day exploring alluring trails, reward yourself with some Georgian charm at this historic spa town featuring colonnaded walkways, independent boutiques and welcoming cafes. A 'Royal' reception awaits – so don't miss out on adventure and discovery near Tunbridge Wells.
Discover the delights of Tunbridge Wells and surrounding area: a stunning patchwork landscape filled with rolling green hills, pastoral fields and woodlands. It's an area I know well, having worked and socialised in many years ago, and some of the hikes are a favourite as they are not far to go for me.
Scotney Castle loop from Lamberhurst
4.2 miles – 1.75 hours
Park in the Broadway car park, then make your way back to the High Street, turning right to walk past the Chequers and the George and Dragon public houses before climbing the hill to reach the road to Court Lodge Estate. Follow the path to Saint Marys church passing it by on the right hand side. Then drop down to meet the river Teise before crossing the Lamberhurst Bypass. Crossover the river and follow the footpath through the Hopfields towards the oast houses at Little Scotney Farm, which date back from the late 19th century. Here you crossover the river again and turn right, following the footpaths that run alongside the river, making your way towards the Scotney Castle estate

. Shortly after passing Scotney footpath turns right. Crossover the river once again and make your way back towards Lamberhurst bypass. As you follow the footpath back to the car park you will come across a handy public water fountain.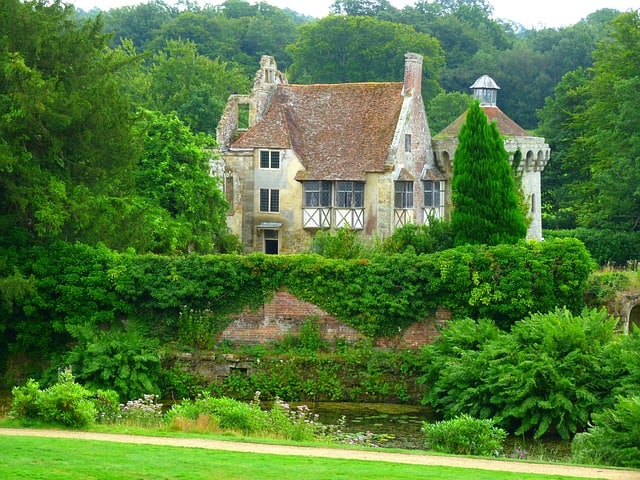 Sandhurst loop including Bodiam Castle and St Nicholas Church
7 miles – 3 hours
My very first school trip was to Bodiam Castle

, oh so many years ago, so it holds a special place in my heart. Open start at Sand Hurst Cross head up Bodiam Road before finding a footpath on your left. About halfway towards Sharps Hill, there's a left turn here and then this crosses over Silverden Lane. Keep on the footpath passing Bourne Farm Oast and before you reach Piper Farms, take a sharp left. From here, it's a two mile walk along the footpath, crossing over Bodiam Road, before reaching the 14th century moated castle. Hopefully you'll have time to explore the castle and its grounds, but if not head eastwards and then north towards St Nicholas Church and the final destination back at Sandhurst Cross.
Tunbridge Wells, Speldhurst and Groombridge Place loop
10.7 miles – 4.5 hours
From Tunbridge Wells station, head diagonally over Tunbridge Wells Common, meeting the Langton Road at the Spa Hotel. Follow the road until you pick up the footpath on the right hand side towards Rusthall. Follow Rusthall High Street till you reach Erskine Park Road on your right hand side. Take a right and then at the end a left down towards Lower Green Road. As you reach this junction there's a narrow road then footpath across country that takes you to Speldhurst. Turn left at the George & Dragon, heading up Penshurt Road. where you'll soon turn left into Southfields. Follow this and the footpath at the end will take you to Bullingstone Lane. Turn right, then quickly cross over and on the left there's a path that takes you down to Legg's Lane. A quick right then left takwes you behind langton Green Village Hall and the recreation ground. Follow the path and after a couple of miles you'll find yourself in Groombridge, passing The Crown Inn and St John the Evangelist Church. From there it's not far to Groombridge Place and The Enchanted Forest

. From here there's a footpath which leads you parallel t the riverside all the way back to The High Rocks. Keep following the path until it leads you back top Tunbridge Wells, and follow the Eridge Road back to the station.
Cranbrook to Sissinghurst Castle loop
7 miles – 3 hours
Cranbrook is located 15 miles from Tunbridge Wells, but this is one of my favourite walks so I had to include this one. Parking in Jockey Lane car park, walk past St Dunstan's church and through the recreation ground with the football pitches. Cross over Waterloo Road and there is a long path, with a fence to the left of a large estate house and on the right hand side are crop fields. At the end of the path there's a small pine wood, which reaches a field often with sheep grazing. Cross the field and walk through the wood opposite, before picking up the footpath that leads between houses and farms to Chapel Lane. Turn left and cross near the Milk House public house before passing Trinity Church. A small road on your right leads yu down to some orchards which you walk to the right of, before heading over a small bridge. After a short while you find yourself in the grounds of Sissinghust Castle

– a great place to stop for an ice cream! Go through the car park and up the lane to walk through the middle of an apple orchard on your left, just before you meet Frittenden Lane. You'll soon find yourself coming back to the church and Chapel Lane. Shortly after heading back up the footpath you'll see a path to your left which lead you through a feld of corn and then through a small wood – watch out for adders! Come though the other side, and you'll have a short walk along the end of Chapel Lane to a busy crossroads. From here you need to turn right before negotiating the road and walking down a path to Tollgate Farm. There's a footpath fenced off between horse fields, over another couple of fields before a right turn brings you across fields that head on towards Benenden School. Circumnavigate the private school grounds, head down Courseshorn Lane, At the end of this turn left and cross Golford Road, quickly diving back to the fields. Through another small wood and bear rightbefore a 90 degree turn left up the path will bring you back towards the estate. retrace your steps back to Waterloo Road and the recreation ground before finding St Dunstans.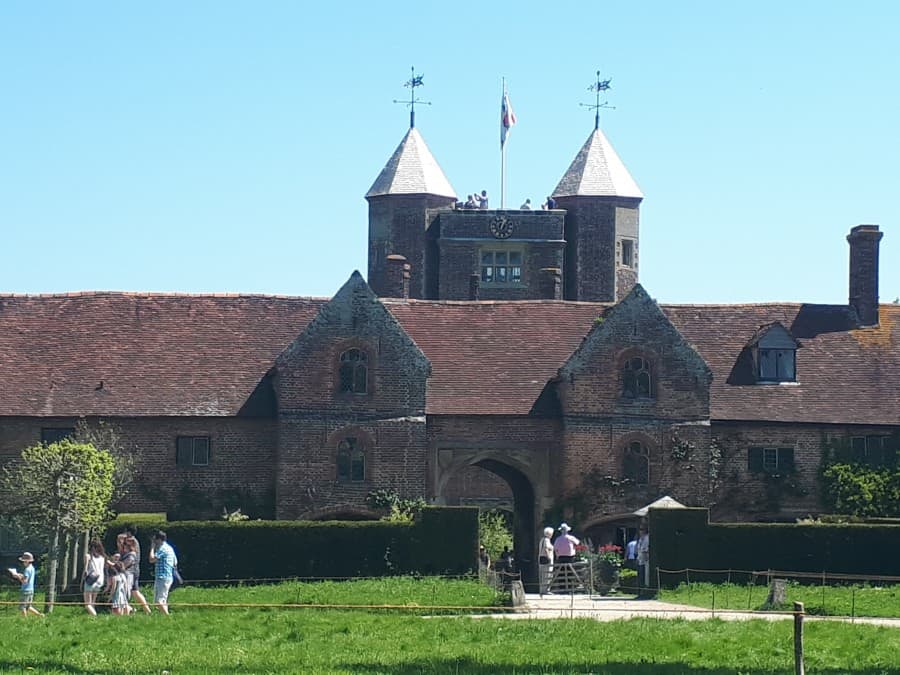 Bewl Water
12.5 miles – 6 hours
Whilst there are some fantastic walks from local villages such as Lamberhurst and Flimwell that take in part of Bewl Water

, you cannot beat a trip round the whole reservoir for a sense of achievement. There's good parking and a cafe at the visitor centre to help you recover, but there's something magical at walking round the vast expanse of water. There's a good chance you'll see people fishing, playing on the aqua park and sailing, but once you've stepped away from the visitor centre it all becomes a bit more relaxed. having said that, it's a popular place for people of all ages, and whilst not many will be walkking the whole loop, look out for cyclists who may come up behind quieter than you imagine. It's so close to Tunbridge Wells that it really has to feature on my list.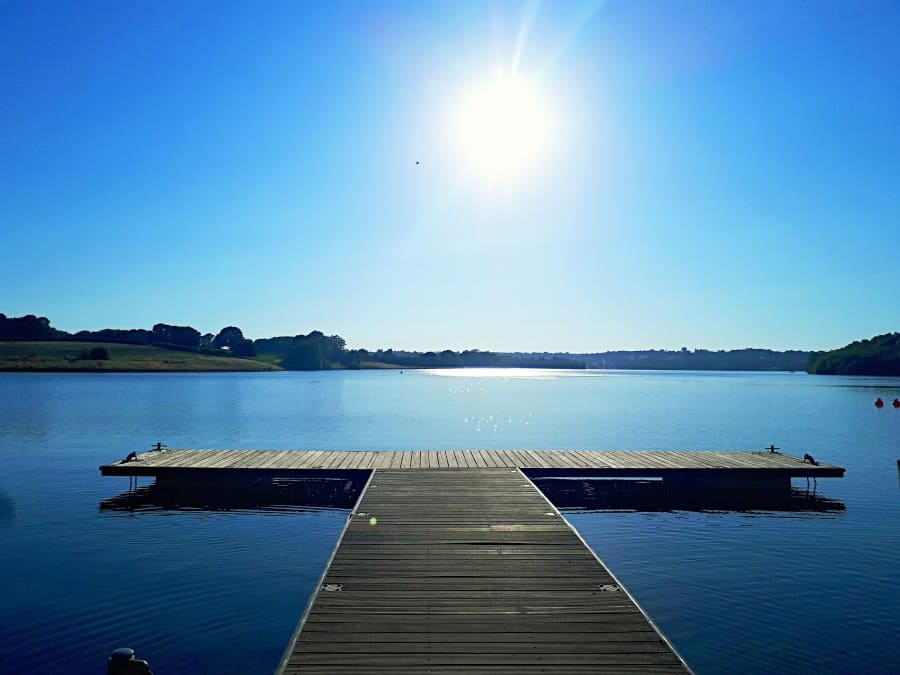 Conclusion – 5 walks around Tunbridge wells and area
As you can see, Tunbridge Wells is a great destination for those who love exploring on foot. From the picturesque Scotney Castle loop to the relaxing stroll along the bank of Bewl Water, there are plenty of delightful walks to keep you busy during your stay. What's more, with its vibrant culture and welcoming small-town atmosphere, Tunbridge Wells makes for a cozy base for your hiking holiday in Kent. You're guaranteed to have a fantastic time exploring – so why not choose Tunbridge Wells as your place to be? Kickstart planning your holiday today – check out our top 5 walks around Tunbridge Wells and start making those precious memories.
Recent Posts