Are you looking for a fantastic outdoor getaway full of adventure and beautiful views? Look no further than the amazing natural beauty of Kent! From rugged coastlines, to deep forests and rolling hillsides, this incredible destination offers something special for visitors.
As it's my home County, I thought I'd list some of the places that you can use as a base for your hiking holiday in Kent, and what each has to offer. So read on and plan your next hiking trip to Kent.
Tunbridge Wells
Tunbridge Wells is located in the heart of West Kent and offers visitors a great base for exploring some of the most spectacular landscapes in the region. With its close proximity to Cranbrook and Sissinghurst, hikers can enjoy stunning views from atop their trails and explore ancient ruins, as well as quaint villages and majestic castles. Hikers who stay in Tunbridge Wells can easily make day trips to nearby attractions such as Bewl Water Reservoir and Scotney Castle.
See 5 stunning walks in and around Tunbridge Wells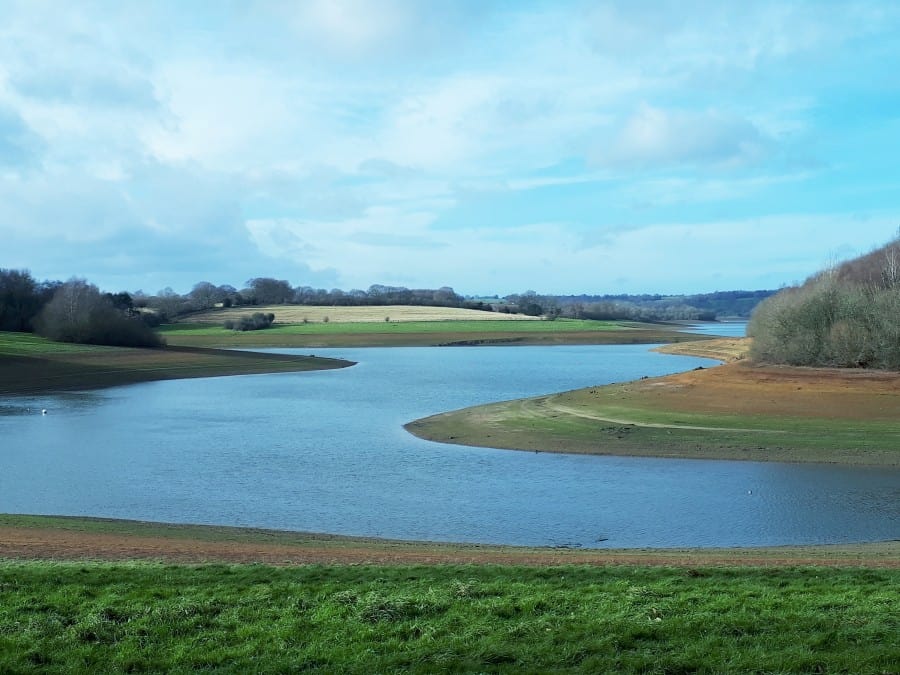 Sevenoaks
Sevenoaks is a picturesque town located near Shoreham and Eynsford that offers excellent hiking opportunities. This charming town is perfect for those who want to take a break from the hustle and bustle of city life, but just 30 minutes from London by train. The hillsides around Sevenoaks are dotted with woodland trails that provide breathtaking views across the countryside. Knole Park is a National Trust house but has a 1000 acre park full of trees, undulating valleys and is home to a herd of wild deer.
Check out this post detailing 5 walks to do when staying in Sevenoaks.

Maidstone
Maidstone is Kent's county town, situated on the River Medway which flows through East Kent's countryside. It is also home to Leeds Castle which stands majestically on an island surrounded by lush gardens and lakeland scenery – perfect for hikers looking for outdoor adventure away from busy city life. Mote Park offers a variety of family-friendly activities including orienteering, fishing, boating, cycling and much more in it's 450 acres!
Canterbury
Canterbury needs no introduction; it's one of England's most historic towns boasting magnificent architecture like Canterbury Cathedral dating back to 597 AD. Visitors can explore the cobbled streets that have been trodden by pilgrims for centuries, or explore nearby towns such as Faversham.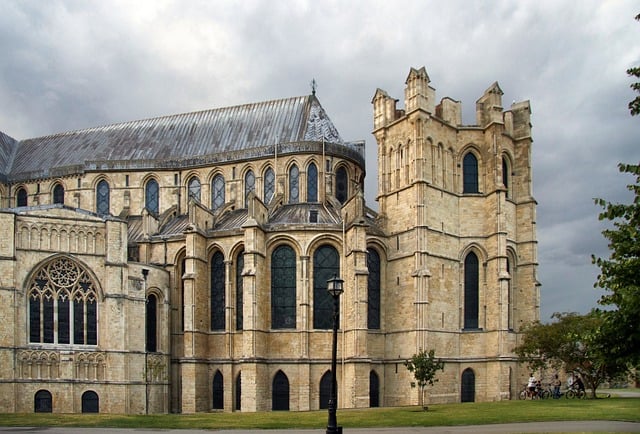 Ashford
Ashford is situated in an area known as 'the Garden of England' and provides plenty of options for hikers looking to explore some gorgeous villages such as Charing, Tenterden, Biddenden or Pluckley. If shopping is your thing then the Designer Outlet Centre will also be appealing, with it's oval design and circus tent-like roof.
Dover
Dover boasts awe-inspiring white cliffs that offer fantastic vistas over both England's southern coastline but also out towards France too! Outdoor enthusiasts will love trekking along these dramatic chalk cliffs before stopping off at Dover castle or Deal – where they can enjoy some delicious fish & chips down by the pier!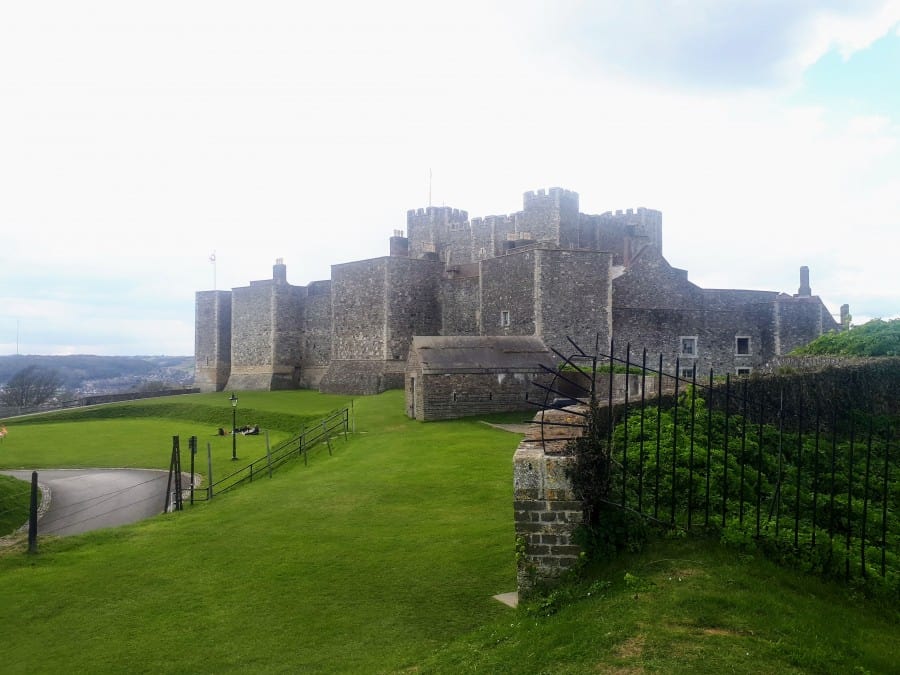 Folkestone
Folkestone has plenty on offer too – offering spectacular wilderness walking opportunities alongside crumbling cliff edges covered by wildflowers during springtime months. A visit here would not be complete without checking out Dungeness – an eerie area best enjoyed during twilight hours – where visitors can spot birds native to Britain including grey herons & lapwings while they stroll along rugged beachfront promenades & marshes!
Margate
Margate boasts some glorious sandy beaches providing plenty of opportunity for paddling & swimming in warm waters during summer months; while hikers should definitely check out Ramsgate – where beautiful coastal paths lead into hidden bays for those looking for a little peace & quiet away from busier spots like Whitstable. Broadstairs is a must for it's beautiful beach and coves.
Whitstable
Beautiful but popular seaside town boasting a lovely harbour and plenty of quirky shops and stalls to browse. Great coastal walks out to Tankerton with it's colourful beach huts, the quieter town of Herne Bay, or the Reculver Towers and Roman Fort.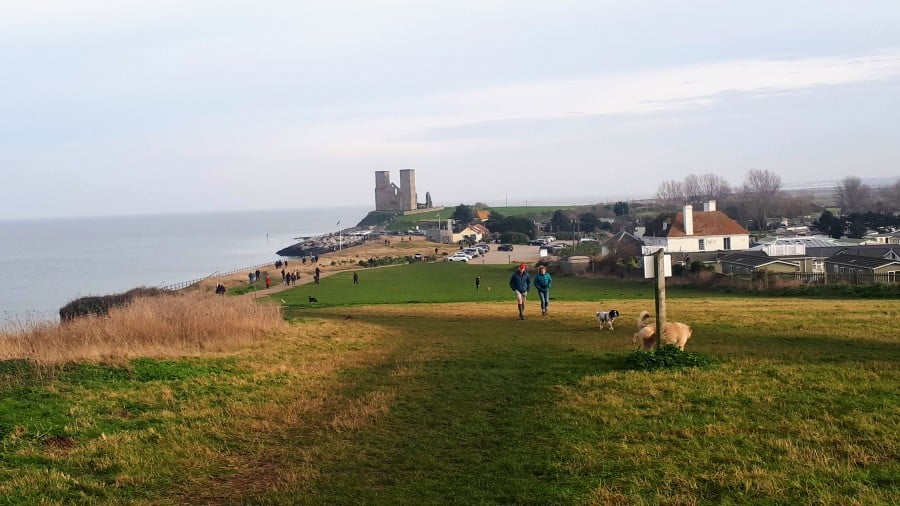 Rochester
Lastly Rochester offers something different again with its waterfront pathways winding through the Medway Towns – allowing hikers ample distance (and time!) to appreciate the area's rich culture & history. Not forgetting Charles Dickens connection here – the town comes alive in early June when it holds the annual Dickens Festival, with locals dressing up in traditional Victorian costumes. many concerts also take place through the year at Rochester Cathedral.
Conclusion – find the perfect base for your hiking holiday in Kent
Exploring the countryside and hiking can be a peaceful as well as enjoyable break. You'll have plenty of options to choose from if you decide to go for a holiday in Kent. There are so many possible towns, so no doubt you'll be able to find the ideal base to set yourself up for an incredible journey through historic sites, gorgeous orchards full of fruit, magnificent views along winding coastal paths and serene woodlands.
Of course it will all depend on what your particular hiking needs and desires are, but whatever they may be, we guarantee you'll find it while exploring this Garden of England! So don't wait any longer; choose the perfect town to suit your hiking needs and start planning your holiday now!
Recent Posts