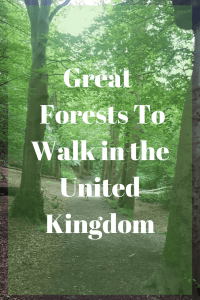 Every day Nicky walks Paco up to Soutborough woods, which is situated behind St Peter's church, overlooking the cricket pitch on the main A26. It's a great spot, so picturesque, and what could be better than spending a sunny afternoon watching the local teams play cricket?
But it's the woods behind that Paco enjoys, and it's Nicky's happy place. There's some pretty obvious main routes round the edge and through the middle, but if you are feeling adventurous there are so many little trails through the trees that it's no problem for her to go every day, varying her route as Paco searches for squirrels.
There's some great photos of Southborough wood here, on the Woodland Trust website.

But I also love to take my own photos too.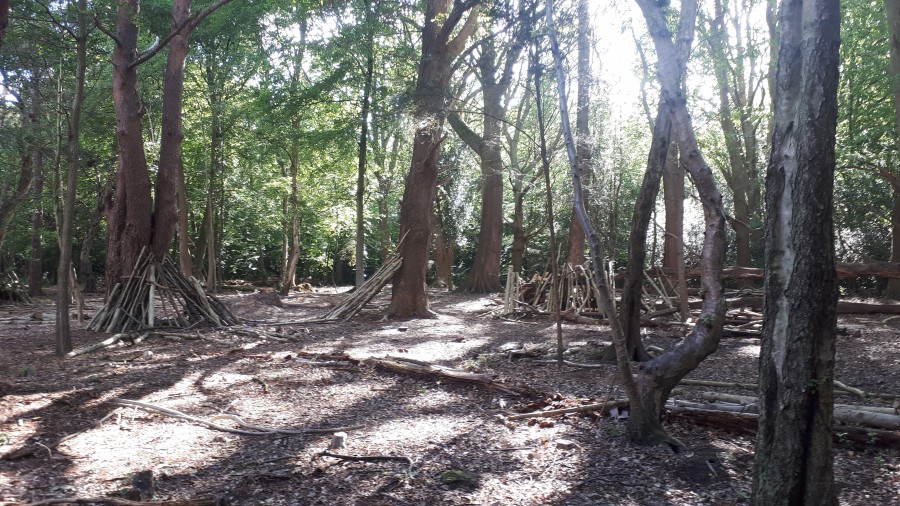 We are lucky, this is not the only woods within walking distance, with Birch Wood close by and Barnetts Wood almost on the doorstep. There's something great about walking in local woods, and lots of the locals agree as we see many regulars and at the weekends parents taking their children to the woods, sometimes even several generations together.
One of the main things I like about walking through woods and forests is the change in light as you walk at different times of the day. On a misty morning, you can feel protected, whereas when it's an evening walk in sunshine then the leaves offer beautiful dappled shade. Of course, if it's raining the trees' canopy offers some refuge, whilst also providing a great soundtrack.
Health benefits of walking in forests
Walking in woodland and forests is a great way to improve your health, with the fresh air and peace doing wonders for your mind and sense of well-being. But don't take my word for it. Here's an excerpt from a research paper by Dr Eeva Karjalainen and colleagues of the Finnish Forest research Institute:
Many studies from different parts of the world report that, compared with urban environments, natural environments improve human mood states, concentration and performance, and likewise produce positive changes in human physiology after stressful or attention-demanding situations. These studies show, for example, lower levels of blood pressure, heart rate, skin conductivity, and muscle tension in natural environments than in urban settings. Also, green space near home improves perceived general health and longevity. Some surveys report that performing activities in green settings can reduce the symptoms of attention-deficit/hyperactivity disorder (AD/HD) in children.

Promoting human health through forests:
overview and major challenges – Eeva Karjalainen, Tytti Sarjala & Hannu Rait (click here to read the whole paper)
This paper also talks about how walking in forests may increase your immune system, for as long as even 30 days, after walking in forests, as well as offering suggestions that it can also positively affect weight loss by increasing motivation. Whilst Finland may have much more forested land, 12% of the countryside of Britain is woodland, much of it open to the public.
The ongoing management of forests and woods
Many forests have trees that are hundreds of years old, although most will also be managed well and have new trees being planted to maintain that continuous life cycle. This is all part of the management of woods and forests. Not only will they be planting new trees, but they will be thinning out selected trees, coppicing shoots from cut down tree stumps. and all this work helps encourage natural woodland flowers and animals to thrive.
When woodland forests are being actively managed, those maintaining them will first of all look at what is currently living there. As well as wildlife such as squirrels, birds and bats, there's also fungi, moss and lichen. Any work that is done has to bear in mind the affect on the current life before being undertaken.
Even a change in the amount of light that does come into a wood by carefully chopping down old dead trees can have a negative impact on the state of the wood.
Ferns
One of the things I love about woodland is the plants that grow underneath the tree canopy. Obviously most people love bluebell woods, and I'm no different there, but I also really like ferns.
There's over 13, 000 different ferns growing in the world, with over 1,000 native to the UK. They give woodlands a great carpet of varying shades of green – better than you could get on a canvas. They really are a work of art.
In Victorian times Britain's went fern crazy, with them appearing on designs for carpets, cups, and even benches. The technical name for a fern is pteridophytes which comes from the Greek word for feather. I think that's a pretty good description.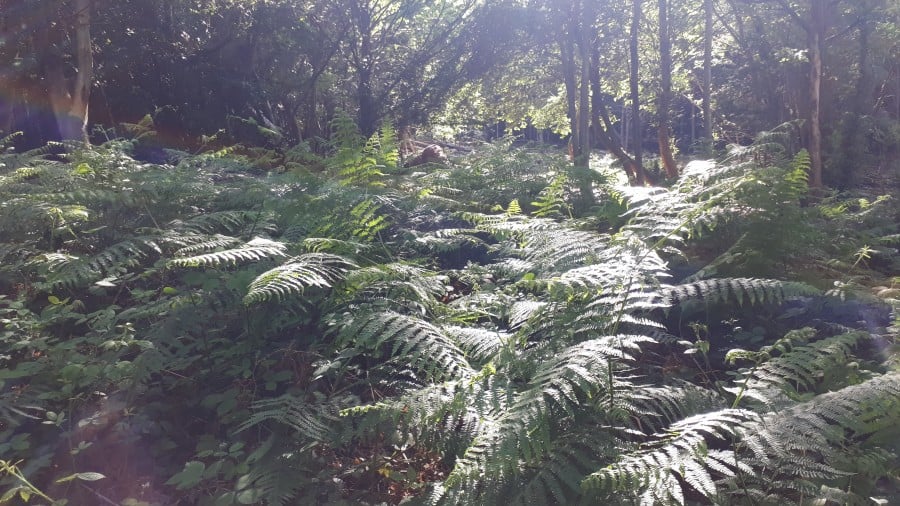 How do evergreens stay green?
If you are like me, you love a good pine tree, with it's lovely smells and constant colour, you may have wondered how they stay green. Evergreen trees naturally come from cold, northern hemisphere countries. They developed ways of storing water when it was icy cold – pine needles are actually leaves that are rolled up really tight.
Other evergreens such as holly or rhododendrons have a waxy coating to their leaves, which helps keep moisture inside. This means that they can continue to photosynthesise throughout the year, even through winter, and thus keep their leaves green.
Trees can be inspirational
Of course, forests have inspired authors greatly. Children's books such as The Enchanted Wood, Harry Potter (the Forbidden Forest), Winnie the Pooh, Narnia and J.R.R Tolkein's work such as Lord of the Rings and The Hobbit all feature forests. Then of course there's Shakespeare's A Midsummer Night's Dream, P.D. James' death Comes To Pemberley, Dante's Inferno, and In The Woods by Tana French. And where did Robin Hood live? Sherwood Forest.
Some forests for you to visit
So here are some of the best forests and woodlands that can found in Great Britain.
Galloway Forest Park
The Galloway Forest Park

was established in 1947 and is managed by the Forestry Commission Scotland. It is by far the biggest forest at 297 square miles, situated in Galloway in the South of Scotland. But it's not all forest, there's mountains, beaches, lochs and beautiful valleys.
Best walk – Loch Trool Trail – just over 5 miles, green waymark signs lead you along paths and tracks through the Forest.
Kielder Forest Park
Located in Northumberland, Kielder Forest Park

is England's biggest forest at over 250 square miles. Head to one of the three visitor centres to get a good look at what's available – Kielder Waterside, Tower Knowe Visitor Centre, or Kielder Castle Forest Park Centre.
Best walk – Lakeside Way, 27 miles of the Kielder water shoreline.
The New Forest
An area that is close to me, but one I have only really driven through onto the West Country, The New Forest

is an outstandingly beautiful area which covers 104 square miles of Hampshire countryside. There's plenty to do if you decide to stay here, and as well as walks you can enjoy cycling, paddle boarding and riding. For those who like to keep their fitness to walking, I would recommend a trip to the National Motor Museum at Beaulieu.
Best walk – Lyndhurst Parish walk, 8 and a half miles starting at the village and going through some of the most tranquil countryside
Argyll Forest Park
Britain's oldest Forest Park, Argyll Forest Park

contains lochs and rivers, high peaks and glens. For outstanding scenery, you can't beat the walk at Puck's Glen. Follow a Victorian walkway through a rocky gorge, along mystical paths in search of Ghillie Dhu, and passing waterfalls as you walk through the forest of Douglas Firs.
Queen Elizabeth Forest Park
It may be a bit smaller at 77 square miles, but the Queen Elizabeth Forest Park

contains some of the most well known Scottish countryside landmarks – the Trossachs hills and Loch Lomond, as well as Loch Ard and Loch Katrine. Great walks along the West Highland Way and the Rob Roy Way.
Grizedale
Situated in the Lake District, Grizedale

is famous for both it's beauty and it's art. The forest is dotted with sculptures and there are 10 walking routes, 9 cycling trails, and even Go Ape and a Forest Segway.
Rydal and Grasmere
Still in the Lake District, if you want to walk alongside lakes as well as through forests, then the 6 mile walk round Rydal Water and Grasmere

is just the one for you.
Forest of Dean
The Forest of Dean

can be found on the South Wales and England border, and covers parts of Gloucestershire, Herefordshire and Monmouthshire. My pick would be the Offa's Dyke Path, but at 177 miles I'd suggest picking part of it!
Rivington Pike Walk
If you are ever close to Chorley in Lancashire, don;t pass up the opportunity to walk to the top of Rivington Pike via the Rivington Terraced Gardens. You will be rewarded with great views, a Japanese garden, crazy paving paths through woods and plenty of old stone ruins.
Hackfall
At the very edge of the Yorkshire Dales lay 120 acres of ancient woodland. Part of this, Hackfall

, was turned into an amazing garden featuring waterfalls, follies and grottos. Spend a couple of hours walking through the woods and gardens.
Priestley Wood
Situated in Needham Market, Suffolk, Priestley Wood

is famed for it's variety of plant life. In Spring it is great for bluebells, but trees include hornbeam and the rare wild pear.
Ingleton Falls
This walk is one of the best for spectacular waterfall views. Ingleton Falls

is situated just at the western edge of the Yorkshire Dales National Park.
Cragside
Cragside is a National Trust owned house, gardens and woodland in Morpeth, Northumberland. There's over 1000 acres to explore, much of it woodland.
Teign Gorge
The Teign Gorge walk

is perhaps the most famous walk on Dartmoor. Starting at Castle Drogo, this walk takes you out towards Prestonbury Common before heading back via Charles Wood, Hannicombe Wood and Whiddon Wood.
Banagher Glen
Heading over to Northern Ireland, the walk up Banagher Glen

may be relatively short at 2 miles, but it is steep woodland. One of the oldest oak woodlands in Irelend, it is famed for it's flora and fauna.
Baluain Wood
Despite being close to the A9 in Scotland, Baluain Wood

offers several good walks, the pick for woodland lovers being Banvie Burn.
Tay Forest Park
The Tay Forest Park

is a patchwork of forests in Highland Perthshire. There's great views of lochs too. Forests include Craigvinean, Faskally and Weem, with it's hidden sculptures.
Glen Finglas
Situated at the foot of the Trossachs hills, Glen Finglas

boast ancient woodland to explore.
Cwm Rheidol
Located near Aberystwyth, the River Rheidol travels 19 miles in length, including a stretch through ancient Welsh Oak woodland. Look out for the Devil's Bridge waterfalls, the abandoned Cwm Rheidol lead mine, and the narrow-guage steam railway.
Coed y Brenin
The Coed y Brenin Forest Park is located within the Snowdonia National Park. It includes 4 way-marked walking trails ranging from 1 to 5 miles in length.
Haldon Forest Park
Located just 15 minutes from Exeter in Devon, Haldon Forest Park

covers 3,500 acres of woodland. There's 3 walking trails – the Butterfly trail, the Discovery trail and the kids' favourite the Raptor trail.
Dalby Forest
Dalby Forest

is situated in the North York Moors National Park. There's a huge 13 different walking trails and is home to a large number of wildlife species. It is also a designated Dark Sky Discovery Site, where on a clear night you can see the milky way with your own eyes.
How much of the United Kingdom is forests?
You may wonder how much of the United Kingdom is made up of forests. The answer is 13.1%, which may sound like quite a bit, but if you compare to the rest of Europe, this is one of the lower values. Finland tops the list unsurprisingly with 73.1%; Spain has 36.9%; Germany 32.7%; Italy is 31.8% forests. In fact the United Kingdom sits just above Moldova, Armenia, the Netherlands and Ireland.
Books for fans of forests
Here's a selection of books that tree lovers may wish to add to their bookshelf. Click the images to read more about each book on Amazon:






Cionclusion – Great forests to walk in the United Kingdom
Conclusion paragraph: If you're looking for an excuse to get outside and enjoy the health benefits of nature, look no further than your local forest. Forests provide plenty of opportunities for exercise, fresh air, and inspiration. They also play a crucial role in our ongoing management of the environment. So go out and explore one today – who knows what treasures you might find? And if you can't get to a forest this weekend, be sure to check out some of the great books we've listed about forests and woodlands. Whatever your plans may be, make sure to appreciate all that forests have to offer us.
Recent Posts
link to How walking in nature affects your brain
There's no doubt about it, sometimes you just don't feel in a good mood. Even the happiest of people have times when life gets on top of them, things get you down, and quite frankly you just want to...
link to How to keep cool when walking in the summer
The summer of 2018 was a great summer, with some really hot days. Which is lovely if you are sitting by a pool or on the beach, but what happens if you are out putting in the miles walking and the...