If you are staying in Eastbourne then it is worth getting out and exploring the beautiful countryside. But you can also explore the town itself, and especially enjoy a coastline walk.
I popped to Eastbourne at the start of the Bank Holiday weekend in order to get some miles under my belt. Exactly 4 years after taking my daughters to the town for a holiday, I wanted to go exploring those places that were just too far for them ("Dad, do we have to go for a walk!?").
Whilst only there for 2 nights, I made sure that I planned 2 walks for myself – one to explore an area that I hadn't been to before, and one that was somewhere I had walked before, but in a circular route rather than an out and back. They were both great in different ways – and I'd really say they are essential for people staying in Eastbourne, especially if you don't have a car.
Where is Eastbourne?
For those who have heard of Eastbourne but are unaware of it's location, Eastbourne can be found on the East Sussex coast with Hastings 16 miles to it's east and Brighton 21 miles to it's west. It has an estimated population of just over 100,000 people, and is a popular destination for tourists. Historically it has often been joked that you go to Eastbourne to retire, but there is in fact a large number of amenities for all ages, as you will see below.
Where did I stay in Eastbourne?
When I came with my girls I had stayed at the Premier Inn, just set back from the front, and on the corner of Terminus Road, which is a great place full of restaurants – a great place to visit for a variety of cuisines for your evening meal. However for this solo trip, I booked The Sheldon B&B

in Burlington Place. Run by Judy and her small team, this was a great B&B – my room was spacious and clean. I had booked a double room with a separate sitting room so I could relax in comfort on the sofa whilst watching TV at night, without feeling cooped up. It had one of the best showers I've had in ages – perfect to help recover after a long walk. Breakfast was great too – set me up for my second walk. When I come back I won't hesitate to use The Sheldon

again – highly recommended.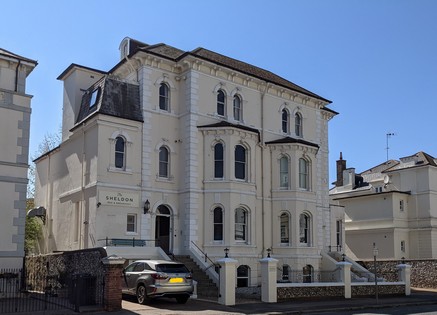 Sovereign Harbour – my first walk
Having arrived on Friday early afternoon, I made myself at home at the Sheldon before setting off for Sovereign Harbour. It had been recommended to me by a local website owner (Forever Keto

) and fellow online marketer

. So I knew I had to go to Sovereign Harbour – I'm a sucker for the ambience of a harbour and I do love looking at boats and dreaming of being rich enough to own one!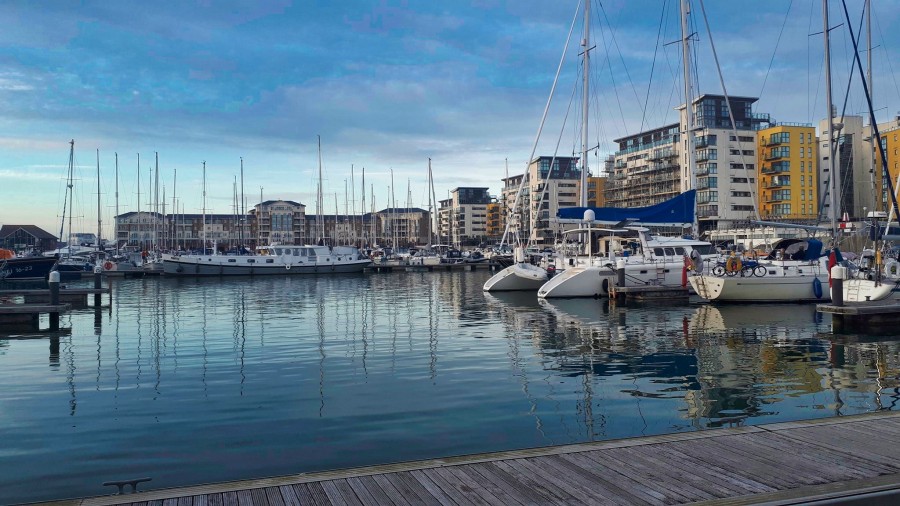 How to get to Sovereign Harbour from Eastbourne town centre
Sovereign harbour is easy to find – just follow the sea path! Setting off from The Sheldon, I was on the front in just a minute or so, and headed towards the pier. Passing the market stalls selling all sorts of lovely tempting goods (Rockford rum was particularly enticing), I soon passed the pier and continued along the front eastwards.
Passing by the Redoubt fortress

I'd have loved to take a look round, but unfortunately it was closed. It's a round fortress built in 1805 to defend the south against the threat of Napolean. It was also used in both World Wars. It now houses a museum and cinema, although due to the pandemic this is not likely to open in 2021. Right next to the Redoubt is a gym – in fact it is so close they almost seem attached.
Following the path you pass an outdoor bowls green (I always manage to find one) before coming to the Treasure Island Adventure park

. I took the girls here when I visited previously to play mini golf – and a great course it is too, as long as you don't mind the occasional spurt of water.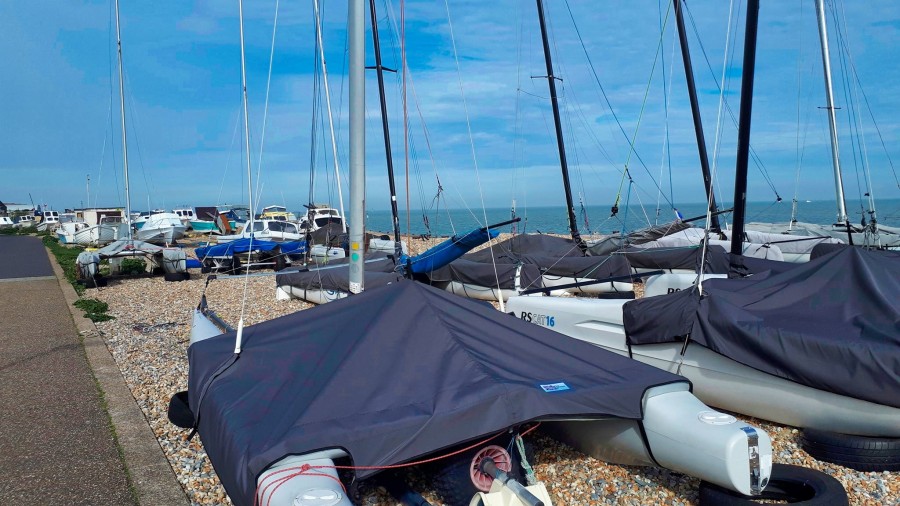 Keep along the sea front path and you'll pass a lively angling club

with bar and restaurant, and the Eastbourne Sovereign Sailing Club

. Soon you'll find Princes Park (with lake) across the road which looked great although I didn't manage to go there. Just beyond that is Eastbourne United Football Club

. Within Princes Park is the Perch Cafe

– they love to write little messages on the cups of your take out coffees, such a great little personal feature. Whilst I was there the funfair was in the park.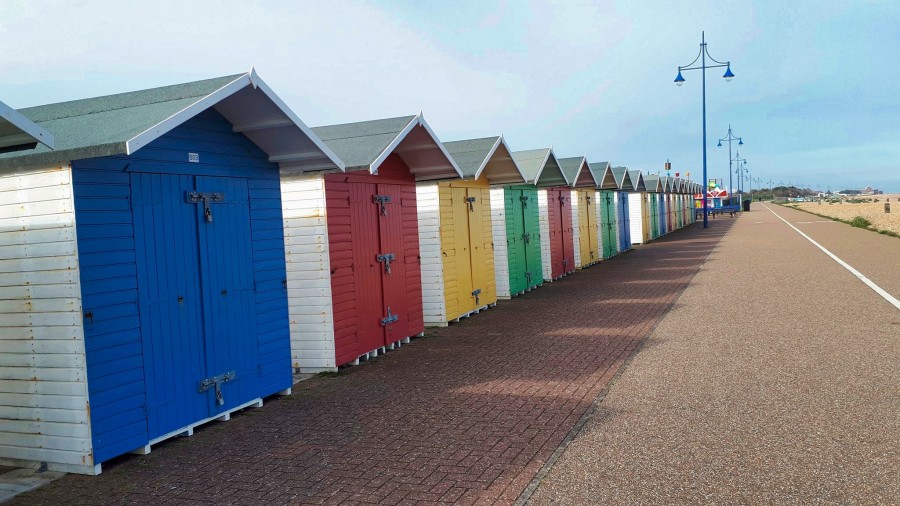 There's plenty to do along this part of the walk – tennis courts, basketball courts, and a bit further along a skateboard park. Great amenities for the young (and young at heart). I also loved the colourful beach huts – who doesn't love a beach hut?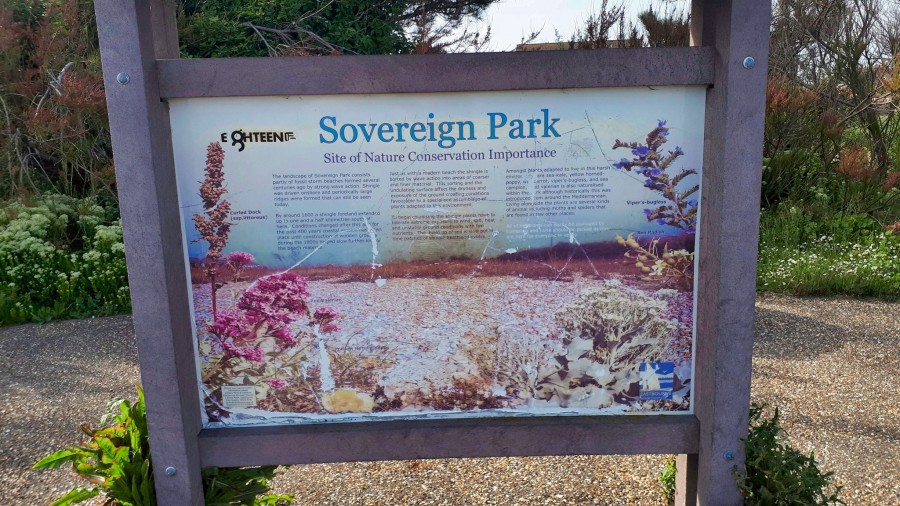 You'll come across Sovereign Park, a haven for local wildlife and conservation. Continue on and you'll pass the Sovereign Water Works – despite the job it does, it really is a lovely but strangely shaped building. Past this you can walk along the beach until you get to Martello tower Number 66, again built to defend Britain against attack. This sits at the entrance to the harbour.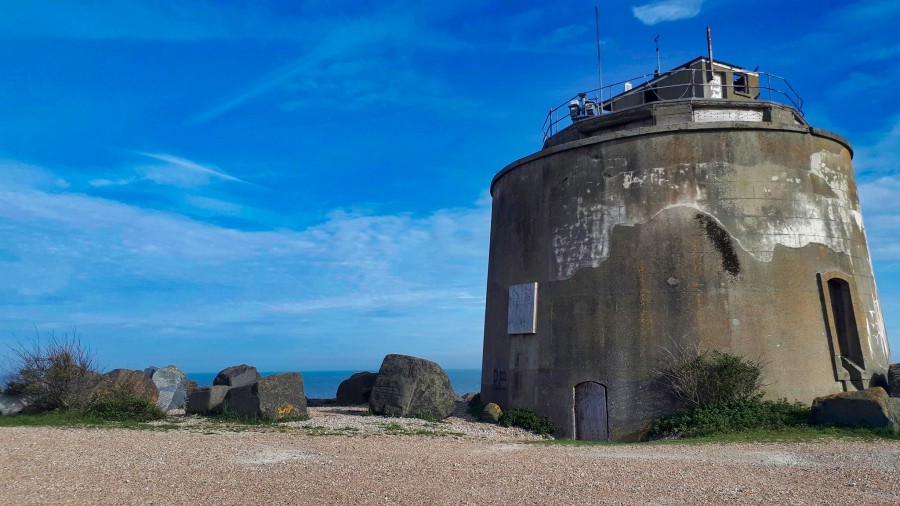 What's at Sovereign Harbour?
Sovereign Harbour is surrounded by flats and houses – a real feeling of somewhere relaxed to live. Walking along I was surprised to spy some fountains between two blocks of flats, although from the harbour side they looked a bit like swimming pools.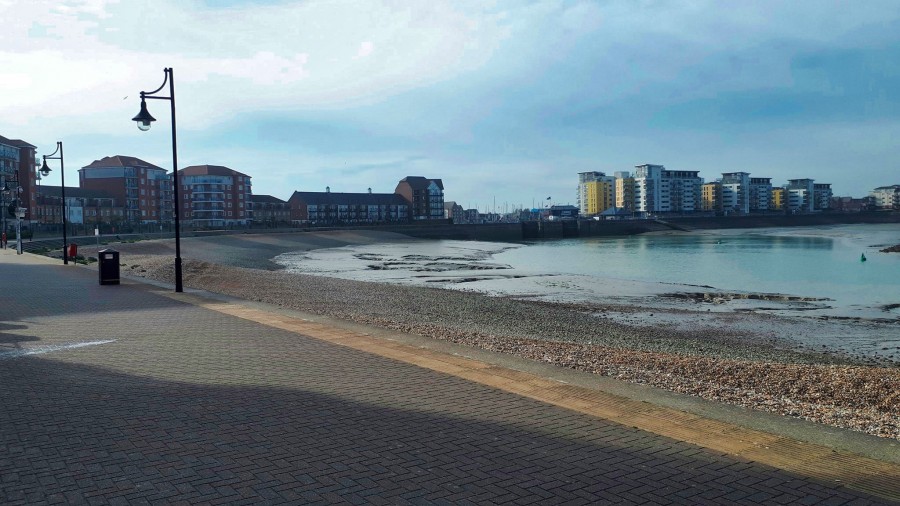 As I followed the harbour round the tide was out and it looked too shallow for use, but I heard the chug of an engine behind me – I was wrong. Not quite knowing where I was going, I headed over some bridges over locks (I do love a lock – they fascinate me, even though I've been through enough before), past the Harbour Marina and round the flats towards the restaurant area. There's a definite feeling of money and retirees with harbours, although obviously not everyone who lives there is retired, in fact far from it.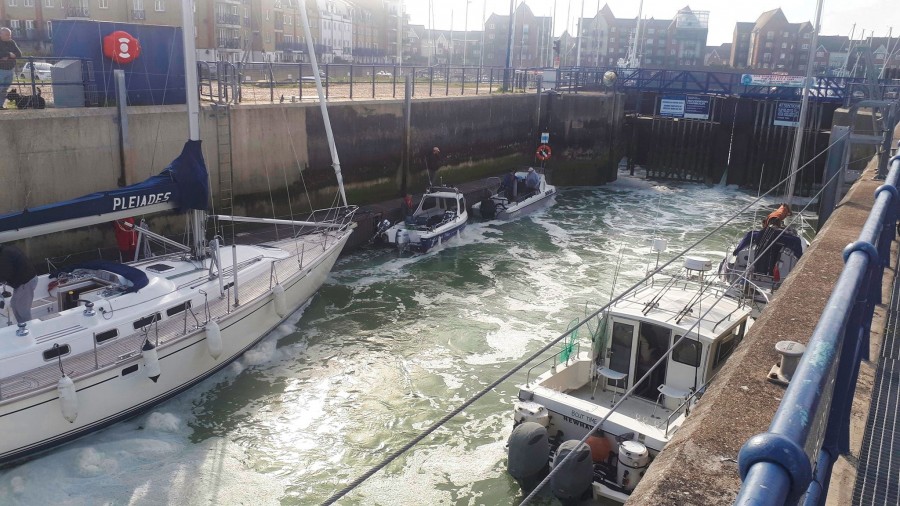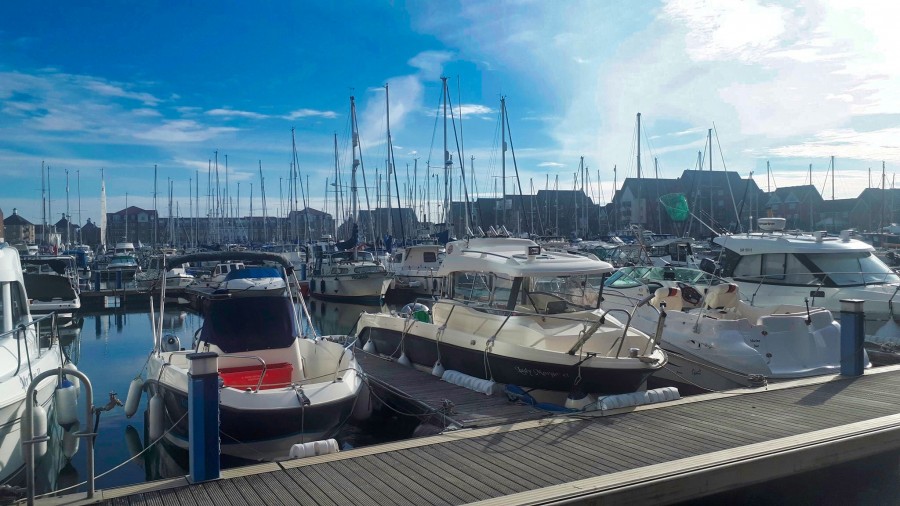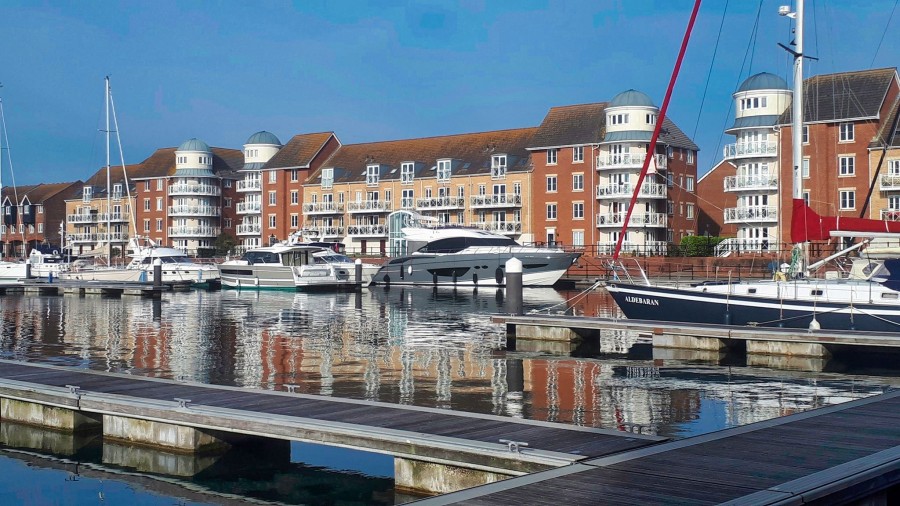 Restaurants at Sovereign Harbour
At the time of writing, these are the restaurants that are at Sovereign Harbour:
Having eaten alone at the Harvester, I retraced my steps back to the pier and The Sheldon.
Beachy Head to Birling Gap – day 2 walk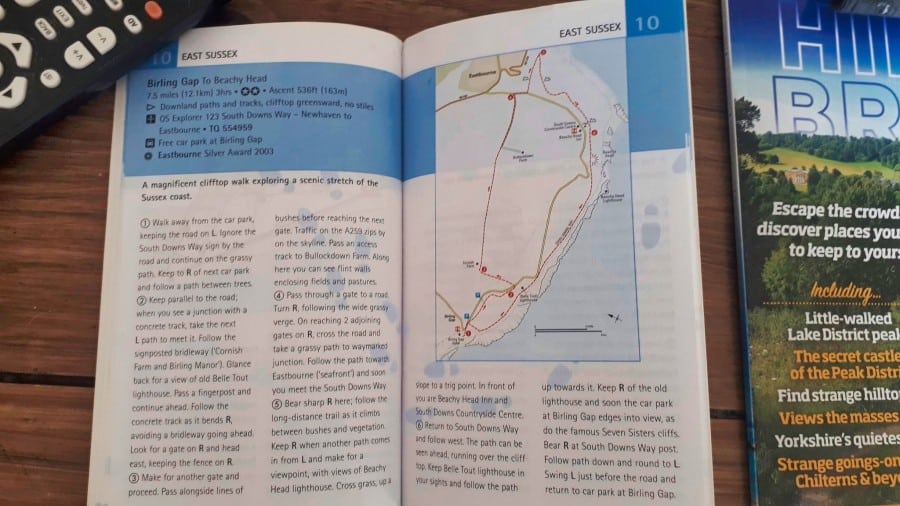 I have previously walked from Beachy Head to Birling Gap and back with Nicky when we were an item, travelling from Tunbridge Wells and parking at the public car park adjacent to the Beachy Head Inn. But in a little book I recently bought from a charity shop – AA Waterside Walks In Britain – they had a round walk, which appealed as it's nice to see a different route rather than retracing your steps.
This was my first big adventure since we had split up 11 months before, and so knowing half the walk in advance was quite helpful – we used to get lost often when following instructions, and this walk is so easy to follow.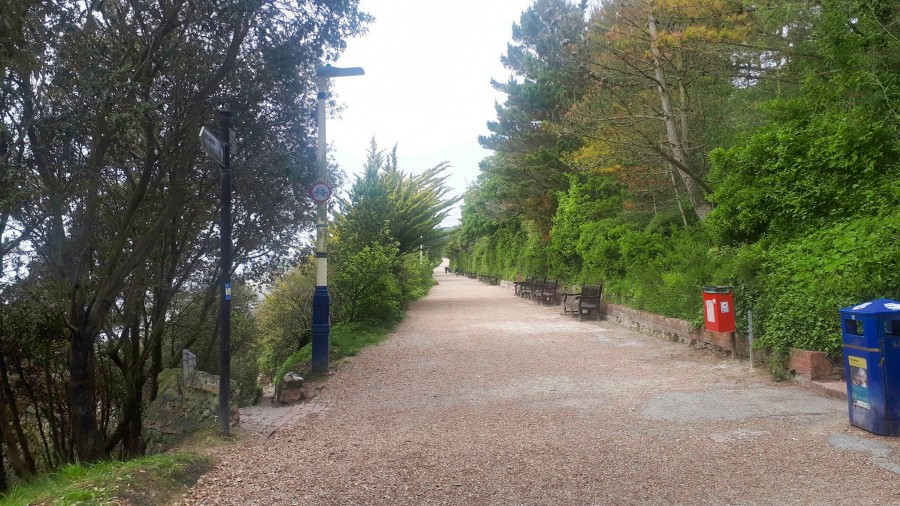 Of course, I had to get to Beachy Head first, so it was nice to stroll along the sea front, past the Western Lawns and the Eastbourne Wheel (that wasn't there 4 years ago!), along the Eastbourne Promenade before heading upwards towards the Italian Gardens and Helen Garden (including obligatory bowls green).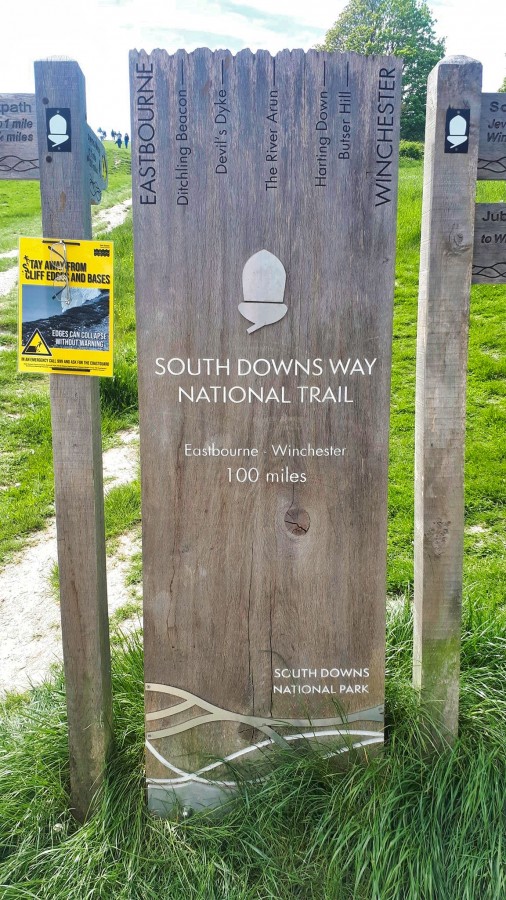 From there it's a short walk up to The Kiosk cafe and the start of The South Downs Way. Heading up the steps at the start it's quite a climb up towards the road that leads to Beachy Head.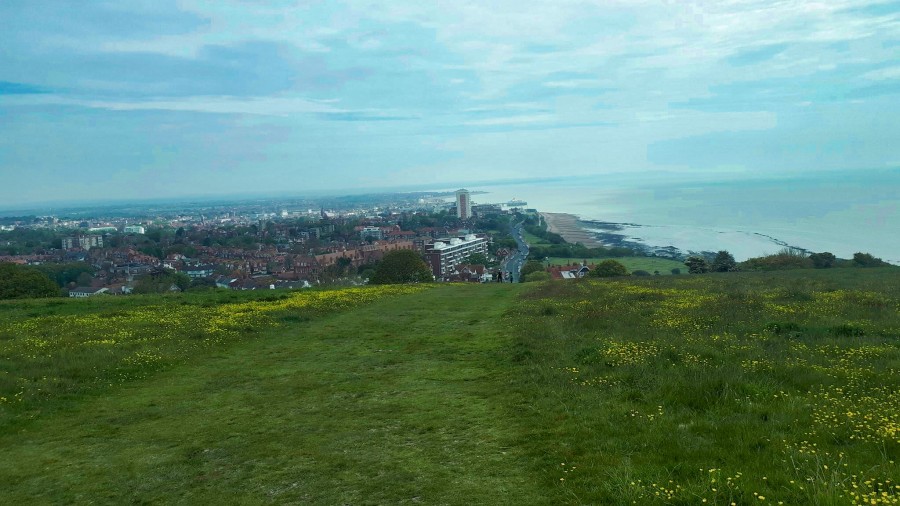 You can see full details of the walk in this post (to come). But the views from Beachy Head

and beyond to Belle Tout lighthouse

and Birling Gap are just fantastic. Chalky cliffs, the rolling hills of the Seven Sisters, and Beachy Head lighthouse are just some of the highlights.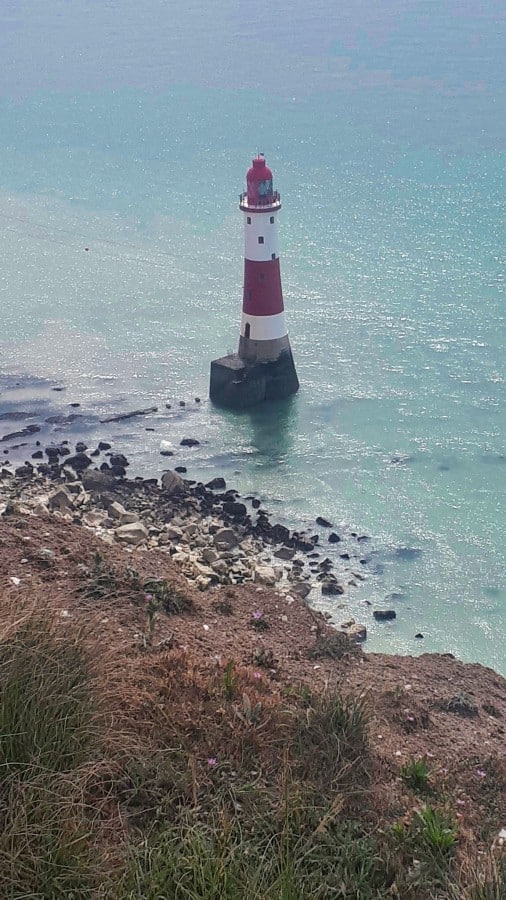 Note that at times this walk can get busy, although at this time (May Bank Holiday 2021) it wasn't too bad (I guess due to some people still wary with the pandemic). Having said that, there were a fair number of hikers, runners and cyclists without it being too busy.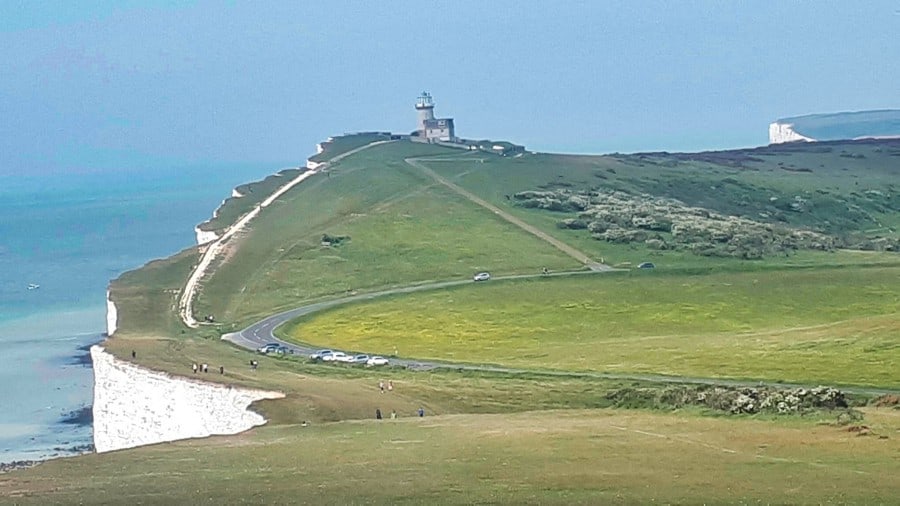 As you drop down to Birling Gap

and the car park at the National Trust you can see the remaining Seven Sisters and out to Cuckmere Haven. Birling Gap itself was quite busy, but the perfect place to stop for an early lunch and a coffee, as well as filling up the water bottle (twice!).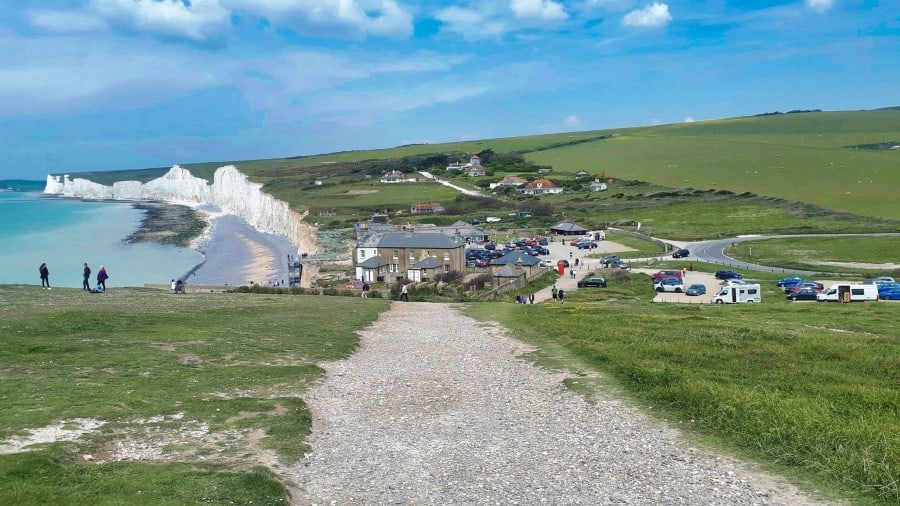 I dropped down the tower onto the beach for a quick bit of rest. Unfortunately I found myself a target for some kids who decided throwing stones from the top would be a good idea – I suggest sitting a fair distance away from the tower if you pop onto the beach! As I stood up to restart my walk a small stone bounced off my head – not amusing at all!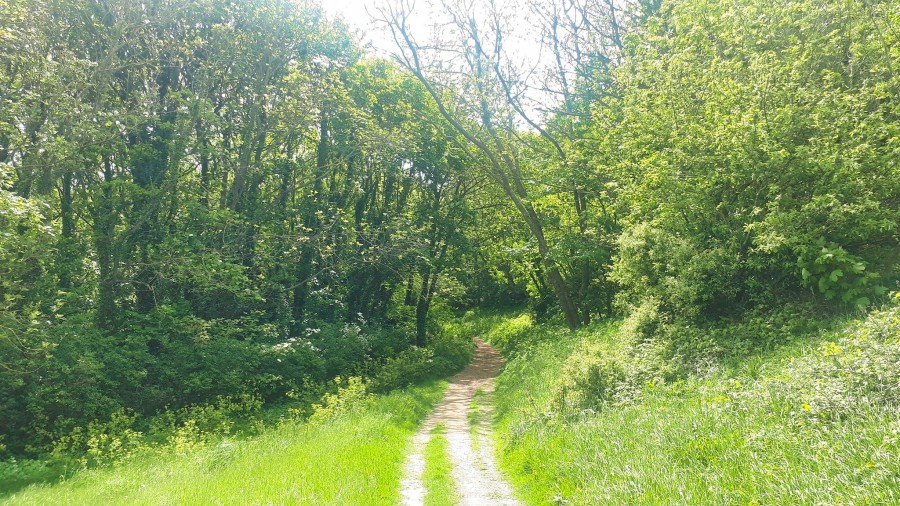 Leaving Birling Gap I ignored the route I had come and walked through the car park, following parallel to the road, through some trees until I reached the bottom of the hill where Belle Tout is found. Crossing the road I headed up a concrete path towards Cornish Farm, then right at the top of the hill and followed the fence-line all the way back over the farm fields to the main road. Then it was a case of turning right and heading back down the hill towards the starting point on the South Downs Way.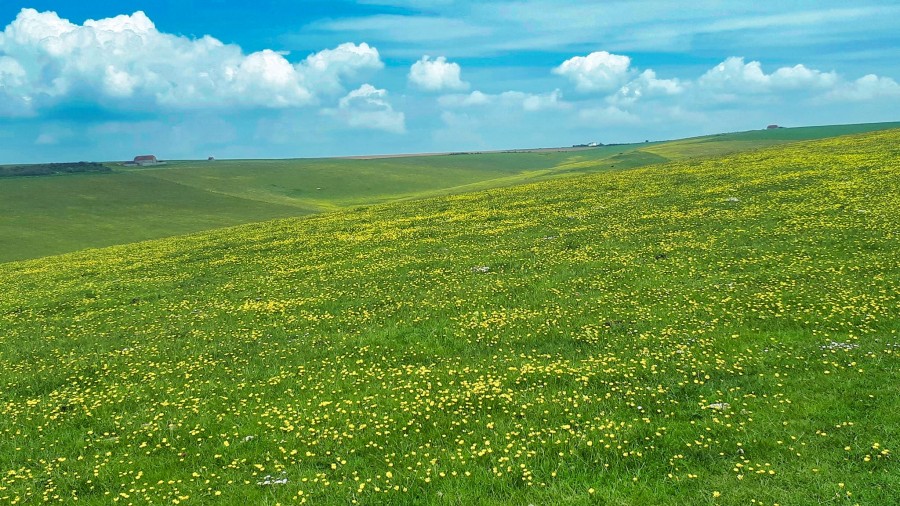 I decided to head back into town along the main road with it's gentle slope towards the front and the pier, rather than drop down to the Parade.
All in all a lovely walk of just under 9 miles, with the weather being a comfortable but sunny 17-18 degrees. It was nice to feel some sunshine at last after a less than favourable spring, and good to get this walk ticked off the list.
Conclusion – 2 Walks You Must Do When Staying In Eastbourne
I hope you enjoyed this summary of the 2 walks that you can do on foot, starting in Eastbourne. Sovereign Harbour is a distance out of town so often dismissed by those holidaying in Eastbourne, but the walk there is lovely, passing many amenities for locals, which make you realise that Eastbourne is a good place to live.
Beachy Head to Birling Gap is an iconic walk, and it's not too far out of town to Beachy Head. Whilst it can get busy, by taking the circular route over farmland you can avoid the crowds who aren't aware of this footpath.
Recent Posts